SOUTH FLORIDA THERMOGRAPHY, INC
South Florida's most trusted name in Breast Screening with Digital Infrared Thermal Imaging
  we know that there is nothing more important to you than taking the right precautions to keep you healthy year after year, South Florida Thermography provides women of all ages with the safest methods, advanced technology, uncompromising commitment and dedicated service to ensure you reach your full health potential.
Welcome from Claudia Barrington, RN and Owner of South Florida Thermography.
"Thank you for visiting our Website. As you explore further, you'll discover that through advanced thermal technology, I can offer you an alternative method and new options to help you reduce stress with fewer risks. Based on extensive client experiences, this completely safe, highly developed breast screening process has proven over many years to be quick, convenient, comfortable and effective.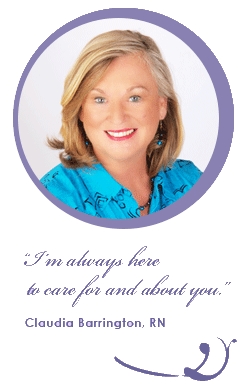 I have been providing medical thermal imaging, using state-of-the-art infrared technology, to clinics throughout South Florida since 2000 to serve and care for you wherever you live and work. I look forward to helping you achieve the best of health."
Please review the rest of the site to learn how Digital Infrared Thermal Imaging (DITI) and Claudia Barrington can help give you confidence, peace of mind and put you in control.